Education @ GreenDirections
We offer opportunities for children/students to learn about climate change, green technologies, sustainable living and food and farming Click on the links to find out more
Our courses are designed to support these elements of the National Curriculum and the Learning Outside the Classroom manifesto.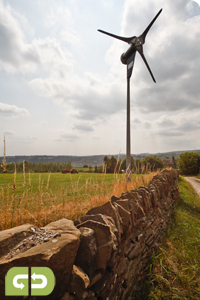 Green Technology Courses
Green Directions courses give you the chance to find out how to save money on energy by using green technologies such as solar panels. You will be able to see them in action and discover what works, what doesn't, how much they cost to install and how much you can save.
Feature
Here is a report from the Sheffield Star about a course that we ran to help people learn about how to save energy http://www.thestar.co.uk/news/help-to-cut-energy-bills-1-3277338
We offer a special rate for groups of up to 12 people.
Courses last for 3 hours and cover topics such as:
wind turbines
solar panels
ground source heat pumps
rainwater re-cycling
insulation systems
government incentives
guidance on suppliers
costs
regulations and planning
You may also be interested in some of the other technologies and building methods used in our renovation of the farm and in seeing our Tamworth pigs, orchard and vegetable plot.